The Mill Maps WASHINGTON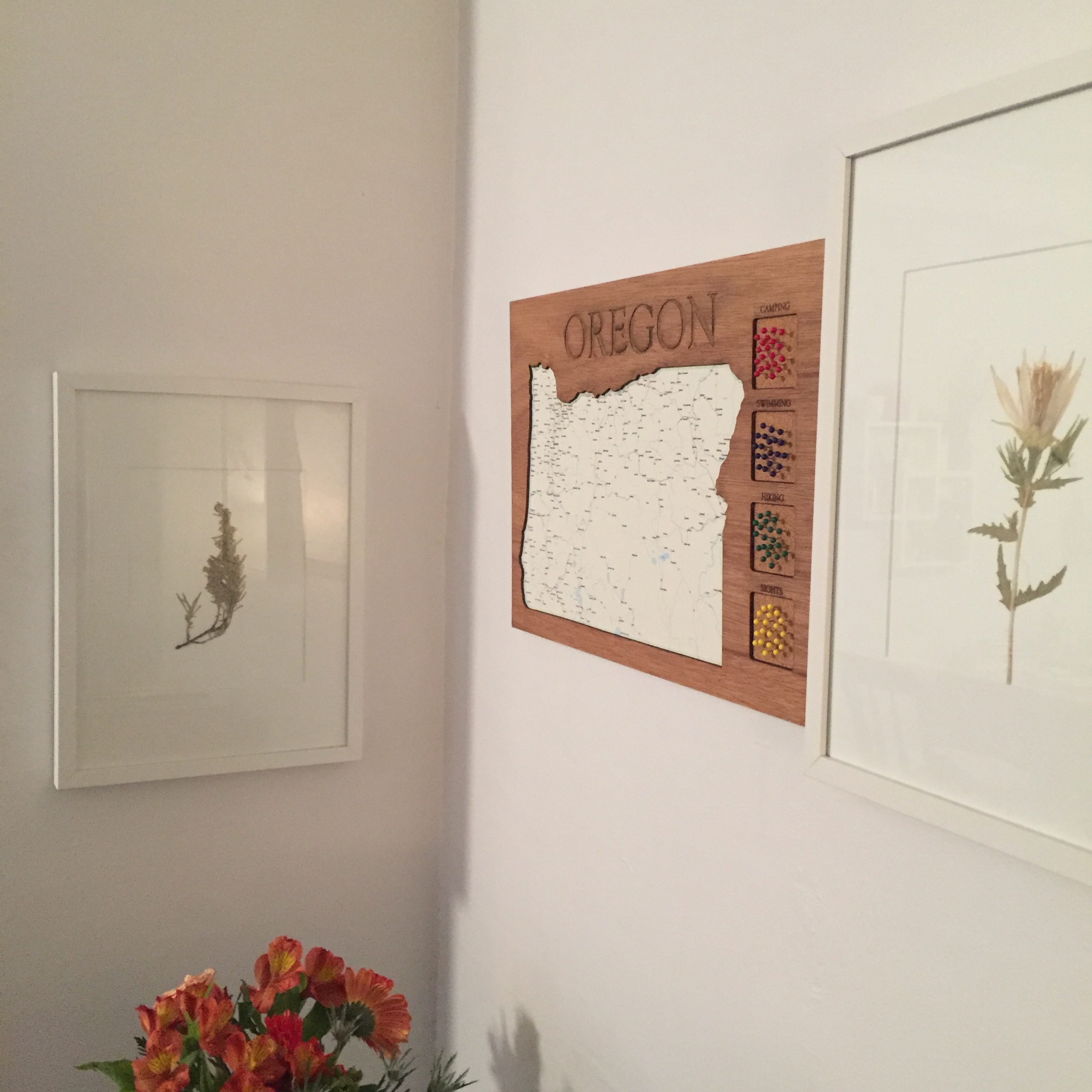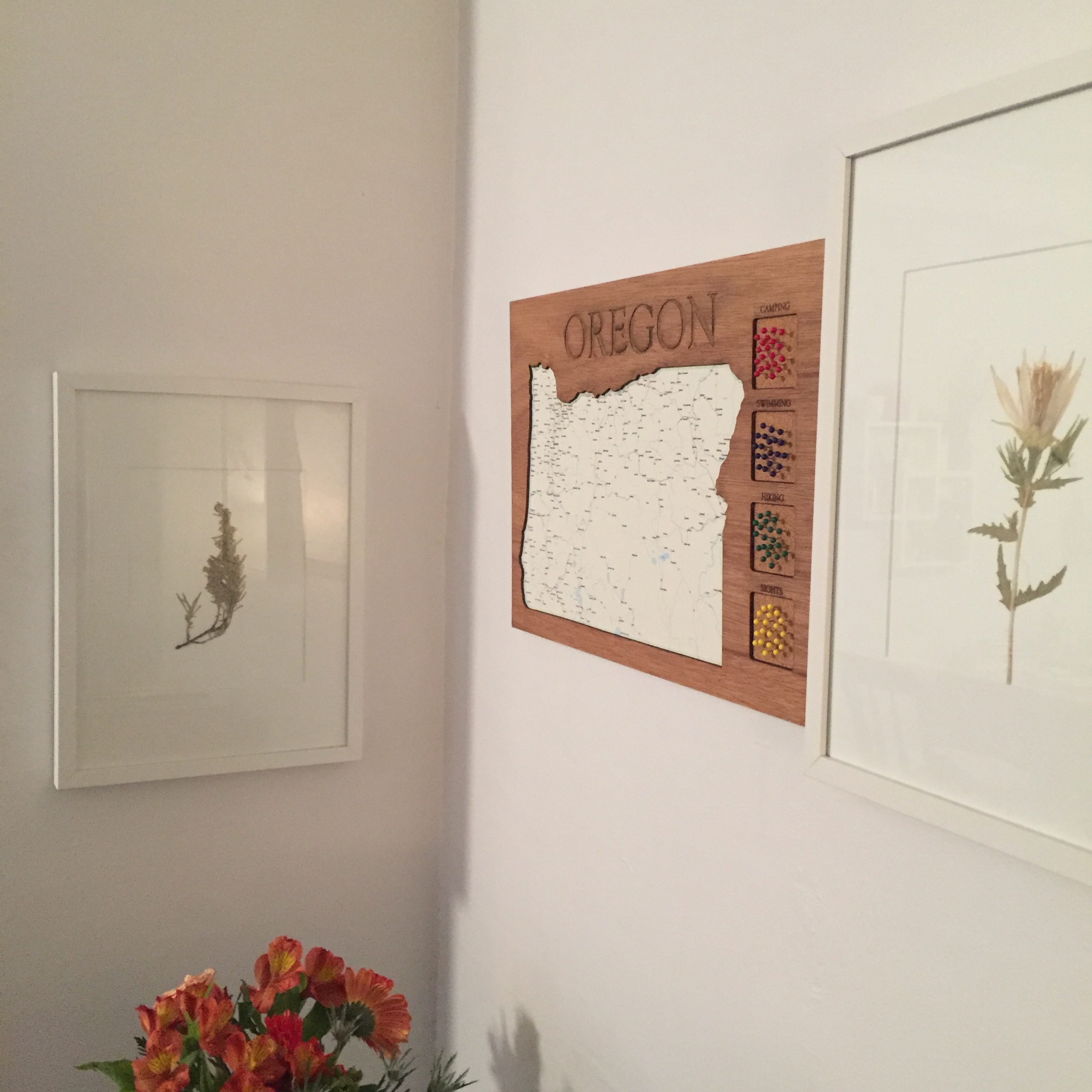 The Mill Maps WASHINGTON
Paddling Puget Sound to riding Mt. Baker, hunting hidden waterfalls in the Olympics to sipping beers at Gas Works Park, the Evergreen State is an adventurer seeker's delight. Keep track of all your epic journeys (and plan for future ones!) with this custom push-pin Washington map mounted on cork and set into laser-cut mahogany.
Made by hand in Portland, Oregon, the map comes with 80 pins in 4 different colors ready to help you commemorate such special things as your favorite bivvy spot, the most epic trails, and all the secret swimming holes. It's pre-mounted with picture hardware and ready to hang. The adventures? Those are up to you.
The Washington map is 20" x 12.5".
Allow 7 days for orders to ship.