Customized Money Clips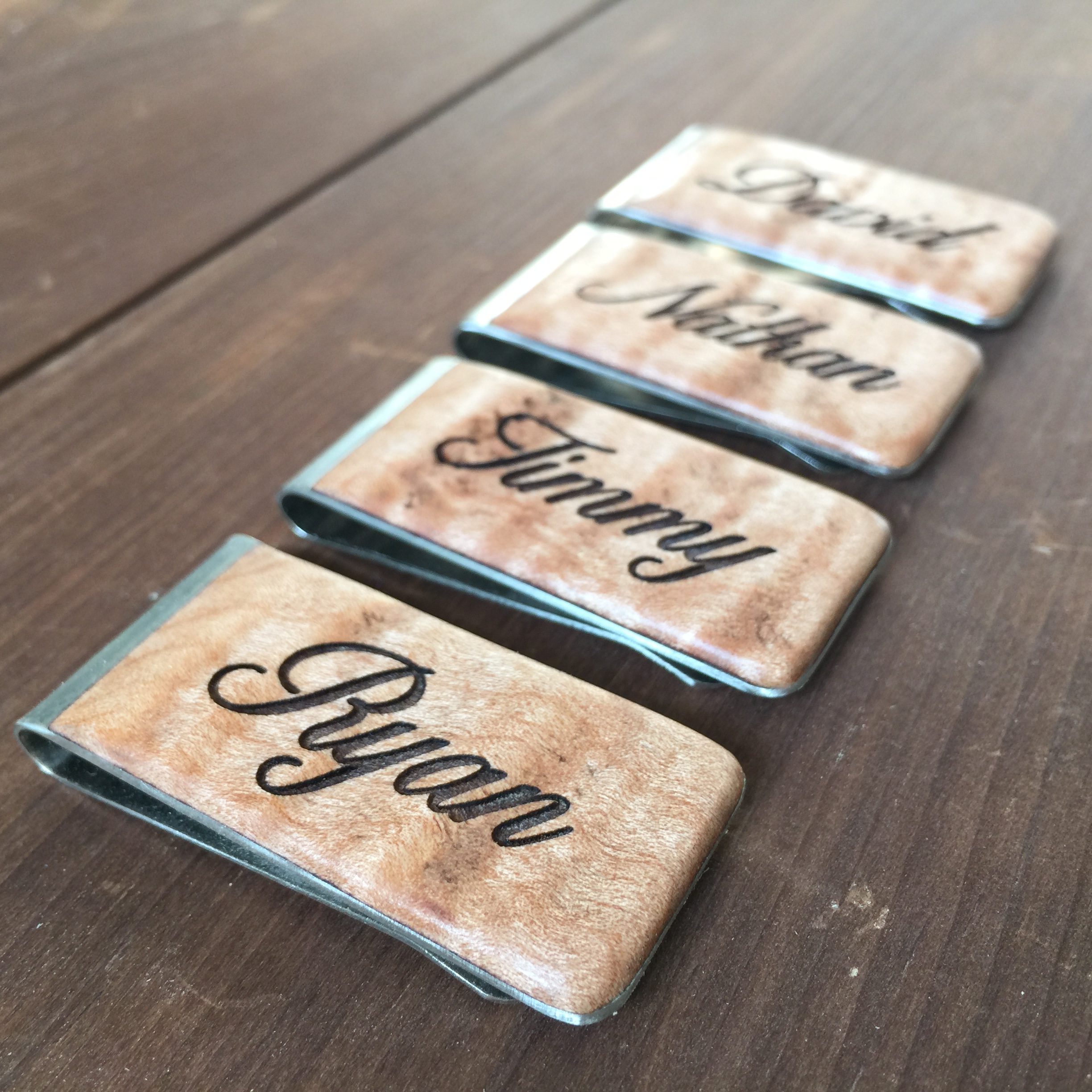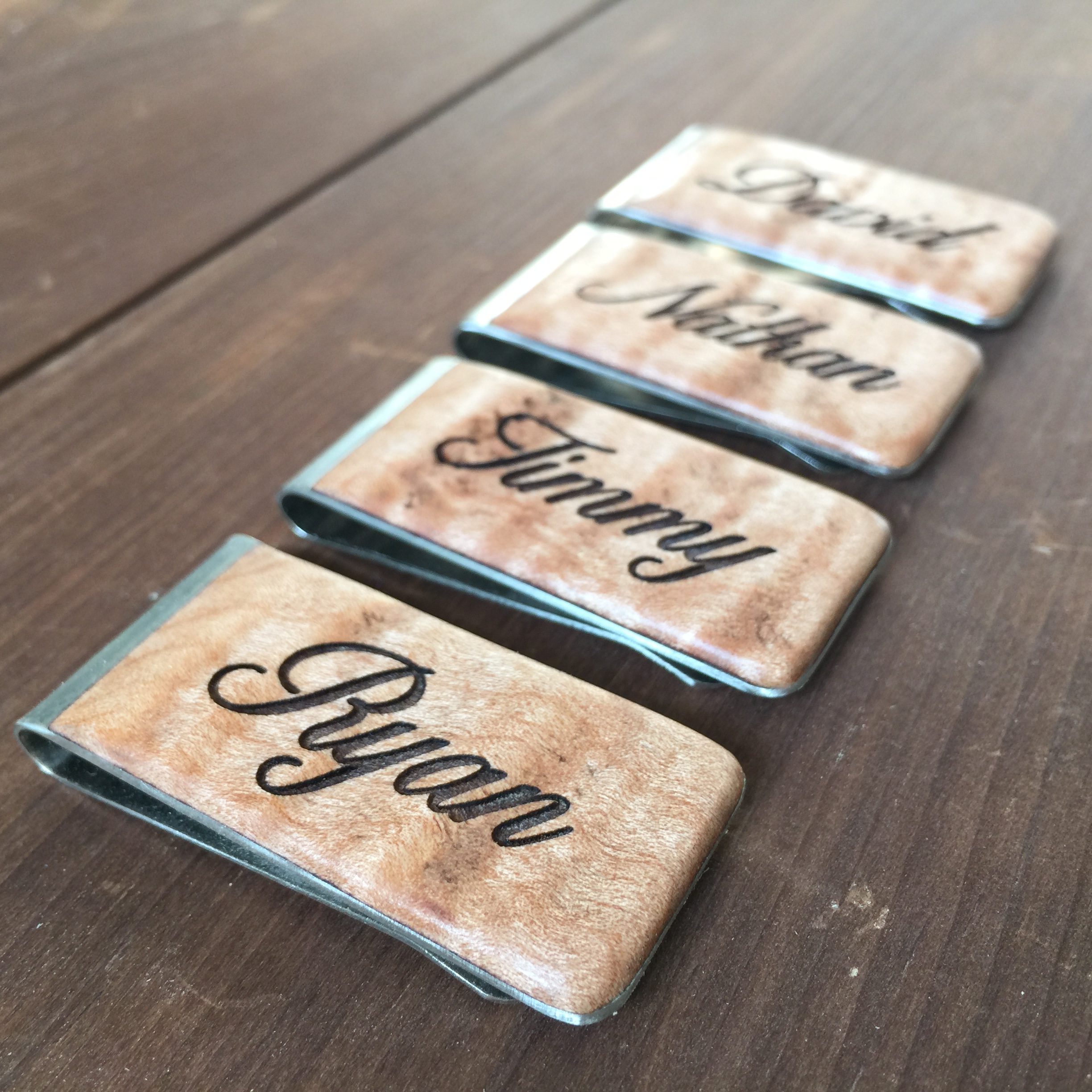 Customized Money Clips
Handmade at The Mill in Portland, Oregon, USA. These money clips are made with stainless steel, and reclaimed wood. Pictured here is Oregon Curly Maple.
Color and shape of each bottle opener will have slight variations making them a great one-of-a-kind gift and keepsake. A perfect groomsmen gift idea!
Small: 4.5" / Large (recommended): 7"